An X-ray is a quick, painless test that produces images of the structures inside your body — particularly your bones
X-ray beams pass through your body, and they are absorbed in different amounts depending on the density of the material they pass through. Dense materials, such as bone and metal, show up as white on X-rays. The air in your lungs shows up as black. Fat and muscle appear as shades of gray.
For some types of X-ray tests, a contrast medium — such as iodine or barium — is introduced into your body to provide greater detail on the images.
In general, you undress whatever part of your body needs examination. You may wear a gown during the exam, depending on which area is being X-rayed. You may also be asked to remove jewelry, eyeglasses and any metal objects because they can show up on an X-ray.  Before some types of X-rays, you're given a liquid called contrast medium. Contrast mediums, such as barium and iodine, help highlight a specific area of your body on the X-ray image. A Radiographer positions your body to obtain the necessary views. During the test, you must stay still (and sometimes hold your breath to avoid moving) to prevent blurry images.
An X-ray procedure may take from a few minutes for a bone X-ray to more than an hour for more-involved procedures, such as those using a contrast medium.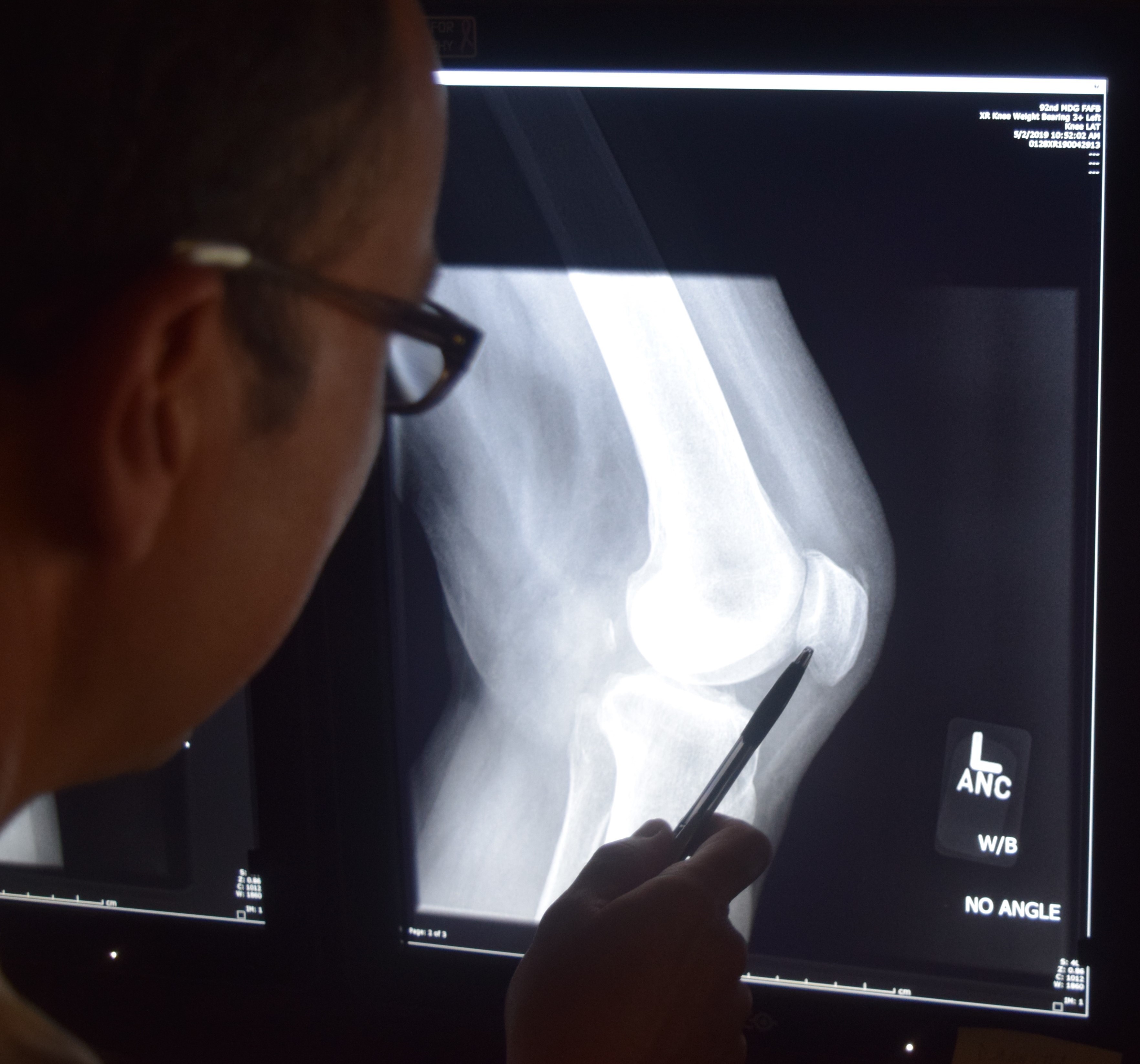 OUR DECLARATION
Our staff comprises of an interdisciplinary team of dedicated professionals who expertly strive to exceed expectations, ensuring that the patient experience is seamless and hassle free.
Baines Imaging Group Medical Centre
52 Baines Avenue
HARARE
Tel: 08677000269
Baines Imaging Group Chitungwiza Central Hospital
Zengeza 4
CHITUNGWIZA
Tel: 08677000269
Baines Imaging Group Avenues Clinic
Cnr Mazowe / Baines Ave
HARARE
Tel: 08677000269
Baines Imaging Group
Centre For Advanced Medicine
70 Robert Mugabe Way
BULAWAYO
Tel: 08677000269
Baines Imaging Group Westend Hospital
Cnr Harare St / Baines Ave
HARARE
Tel: 08677000269
Baines Imaging Group
Mutare Medical Centre
123 Herbert Chitepo Ave
MUTARE
Tel: 08677000269
52 Baines Ave, Harare, Zimbabwe